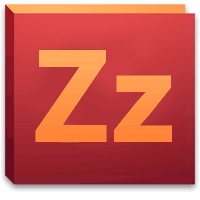 "They are lazy. They have all this potential to do interesting things but they just refuse to do it". — Steve Jobs (quoted after an Apple town hall the day after the release of the first generation iPad,  January 2010. His open letter "Thoughts on Flash" was written the following April). Wired's take on this can be read here. Adobe's response to this "accusation" can be read on it's own Blog by CTO Kevin Lynch. Don't get me wrong, I really appreciate what Adobe has done for our industry and personally, for my career. But as blunt as Jobs was, there was generally some underlying truth behind what he was saying. Jobs' rant of course was directed at Flash and was strategic because of criticism of Apple not supporting flash in their mobile products (iPhone/iPad). Much is being written about the role of Flash in a "Post-PC" world.
Adobe Flash: If you can't beat 'em …
But is Adobe in fact "Lazy"? Well, If adding basic features to their flagship products isn't "Lazy", it's definitely arrogant. I guess that's what happens when you're a Superpower of one. Let's first remind everyone that Adobe didn't invent Flash, they bought it when they couldn't come up with a competing product. Adobe bought Macromedia after several failed attempts at coming up with an HTML editor (remember Pagemill, GoLive?). Flash's inevitable demise seems to have totally caught them off guard and they may even be in denial about it's shelf-life. It remains to be seen if they'll be able to adapt quickly enough to the trend of integrating responsiveness into their app suite.
Adobe Photoshop
For my next point, let's start with another Jobs Quote: "If you don't cannibalize yourself, someone else will." Adobe is sooo afraid of cannibalizing its products that they will not integrate basic functionality into their existing products. Photoshop, in it's 12th generation, still does not have the native ability to create something as simple as a grid. There are no shortage of workarounds for this, which points to the obvious need for this fundamental feature. Is Adobe still stuck on the idea that actual layouts should be created within it's Dreamweaver application? And what about vector shapes snapping to the grid? Achieving "Pixel-Perfect" is nearly impossible …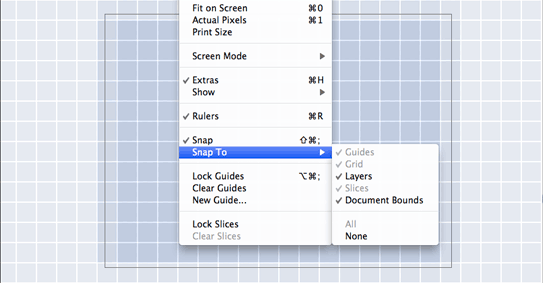 The "Snap to Pixels" option is NOT available for the vector line tool. Seriously, this is FUNDAMENTAL for Web-Designers and if your using the marquee/fill method of creating shapes/masking, then … well, this is just not best practices. If Adobe doesn't incorporate this into CS6, then, simply put, there are not paying attention. Adobe, if you're listening. DO IT!!!!!!! It will not cannibalize Illustrator!
Amendment: It does appear that Adobe has added a pixel snap feature in CS6. Thanks Guys. Maybe your software developers actually do use your product!
Adobe Illustrator
With the acquisition of Macromedia, Adobe also killed off the only competing product to it's Vector Based drawing program, Macromedia Freehand. They finally figured out a way to get around giving us multiple pages with their "Artboards" feature. But what about a collect feature (I've been using Worker 72A's Scoop Plugin for years now)? The History Pallet. So why is Photoshop the only application that has this feature? And what about Pixel Perfection? I thought Adobe had figured this out with their Snap to grid option. Wrong again. It literally repositions every coordinate to the grid, instead of aligning the X & Y coordinates (How is this useful?). A promising alternative to Illustrator is Sketch by Bohemian Coding. A well written account of one user's transition from photoshop to sketch can be read here.
Adobe has become the Microsoft for Graphics Professionals.
They have a flagship product that where users are too burrowed into the ecosystem to use anything else and are forced to pay exorbitant "Upgrade charges every year just to be compatible with everyone else. I can't even open a CS5.5 document at Home because I'm on CS5! They're more interested in slowly rolling out incremental products and features to keep us paying than actually making the best product possible. Why should they? Where else are you going to go? Corel Draw, Canvas? If they ever made a dent in Adobe's core base, they'd probably gobble them up too because the government doesn't care about this niche industry enough to draw them attention as a Monopoly. Apparently a core base of loyal Freehand users has finally taken them to task (we'll see if this goes anywhere)
Will competition emerge?
So one-by-one Adobe has gobbled up any threat posed and in the process, stifled ingenuity. Is there anyone that can save us? Autodesk seems to have gotten a huge jump on Adobe in Tablet computing. If you watched the Apple Media Event, about 48:00 in, they unveil their vector drawing sketchbook Ink app. Another product that seems to be gaining some traction with its slick interface and price point is Pixelmator. Adobe seems to be "getting it". Their new subscription service breaks down the price barriers.